Throughout GWENT Masters, players will be competing for Crown Points. These are used to reward the best GWENT players for their achievements during GWENT Masters — as well as determine participants of the Season 5 Final event (World Masters) in December 2023.
Players will receive Crown Points for:
Finishing in the top 200 of the Pro Rank at the end of each season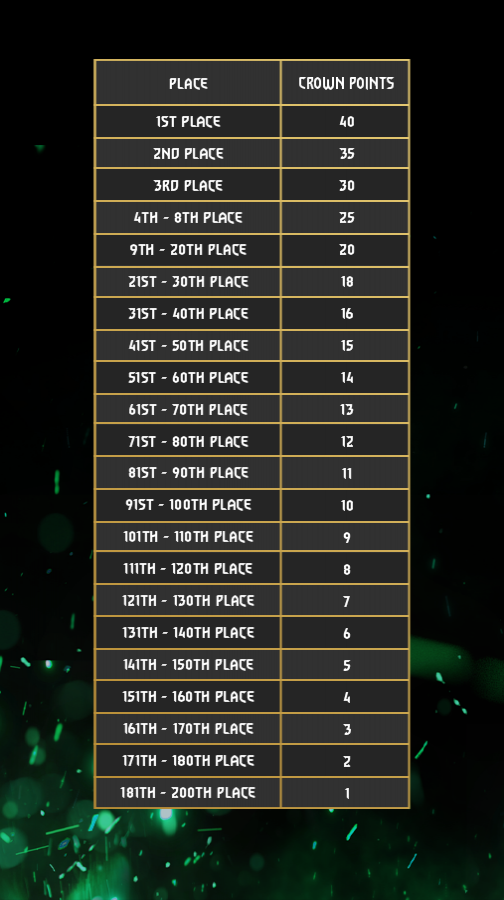 Participating in the Mid-Season Tournament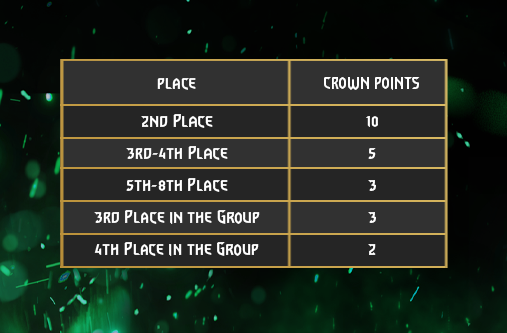 Qualifying to the Group Stage of World Masters (5 Crown Points for each player).
At the end of the competitive season, the player with the most Crown Points will be invited to the Playoff Stage of the World Masters event in December 2023, along with the winner of the Mid-Season Tournament and 6 winners of the Group Stage of the World Masters tournament.