Congratulations to Alexander "TLG_Cyberz" Schmidt, the champion of GWENT World Masters Season 3!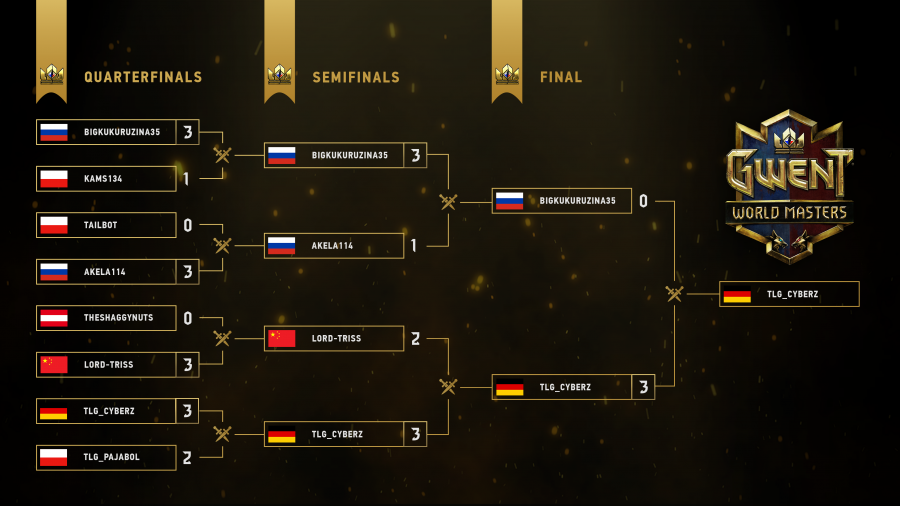 We saw a lot of exciting and unexpected plays during the weekend, including the 3:0 final where TLG_Cyberz defeated one of the tournament favourites, BigKukuRUzina35. For TLG_Cyberz, it was actually his first official tournament, to which he qualified by earning 244 Crown Points throughout the season and claiming the 7th spot in the line-up. 
Here's the final tournament prize pool distribution: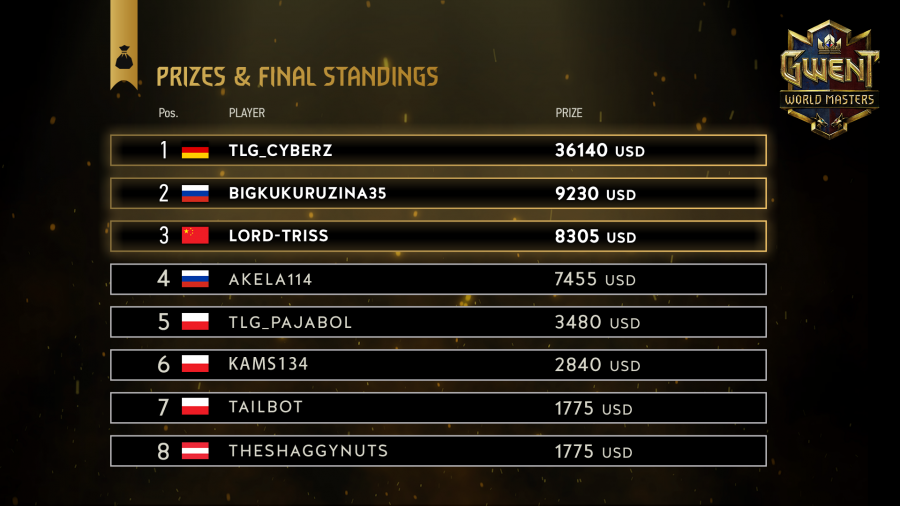 If you missed the event, you can now watch it on our YouTube channel: Day 1 (quarterfinals) and Day 2 (semifinals and final).