Congratulations to the winner of GWENT Open #3: TailBot!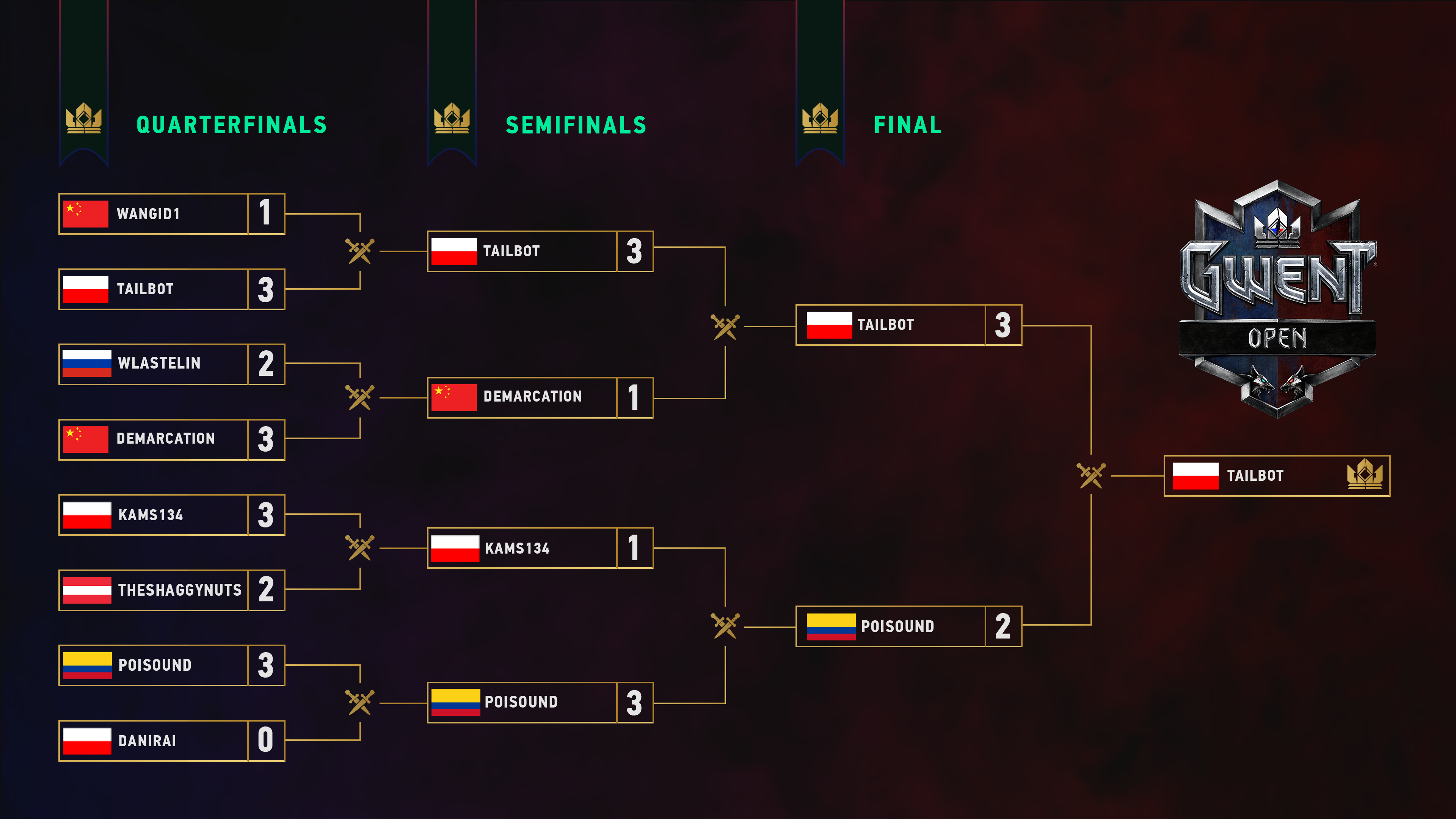 Thanks to everyone who joined us this weekend! And in case you missed some of the games – you can re-watch the whole tournament on
our Twitch channel
!
Final standings:
WINNER
Damian "TailBot" Kaźmierczak (Poland) – $4,600
RUNNER-UP
Manuel "Poisound" Diaz (Colombia) – $3,525
SEMIFINALISTS
Sidong "Demarcation" Guo (China) – $2,750
Paweł "kams134" Skoroda (Poland) – $2,750
QUARTERFINALISTS
Peter "Wlastelin" Samsonov (Russia) – $2,075
Elias "theshaggynuts" Sagmeister (Austria) – $2,075
Lipao "wangid1" Ni (China) – $2,000
Daniel "Danirai" Sadowski (Polska) – $1,875
PS Mark your calendars – the last tournament of this season, GWENT Open #4, is coming in October!